Cultivating the practice of having family devotions and praying together is the "second" key to growing faith at home. The  most effective way to nurture the faith of our children is to have them "catch" us being faithful. Kids need to learn from us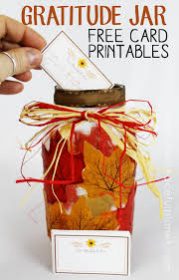 (at home) that reading the Bible (more than on Sunday mornings) is important, and that serving out of our abundance is a response to God's blessings. They need to see us turning to prayer during the highs and lows of daily life.
Read a Bible story that encourages your child to "live into" it: ask "wondering" questions – and encourage your children to "wonder" why the people in the story might have felt what they felt and why they did what they did.

Change locations. Read your Bible stories in a different place – go outside to read the story of Creation, or make a tent under the table to read a Psalm about how God's love surrounds and protects us.

Make a gratitude jar for the next week and put it on the table.  Leave slips of paper for people write their "praises" on each day. Share these praises at Thanksgiving dinner.
Click here for more great ways to grow faith at home!