"You must love the Lord your God with all your heart, with all your soul, with all your strength, and with all your mind. And you must love your neighbor as yourself." (Mark 12: 30-21).

Jesus calls us to view everyone as our neighbors, but "loving our neighbors" is far from easy in our culture where individualism is prized and people are more isolated than ever. In order to fully live out this call to love, we must be intentional about doing it. Children watch everything we do – they overhear us loving our neighbors, and they overhear us failing at it. Parents and congregations who model love for God and love for neighbors unlock the third "key" to forming the faith of our children. Kids who see love and service in action grow up with an understanding that when we love our neighbors, we ARE loving God.
Children learn by doing and they learn by stories. We need to model serving others and we need to tell the stories of what happens when we serve together. They need to see us working side by side, laughing, loving, and trying to be the hands and feet of Christ.
Your schedule is probably already filled to the brim, so we offer just a few simple ideas to help our children see that we are blessed to be a blessing. We love and serve our neighbors out of the abundance God has given us. It may be a bit ambitious to serve at a food kitchen during Thanksgiving week, but there are many ways your family can share the "cornucopia" of blessing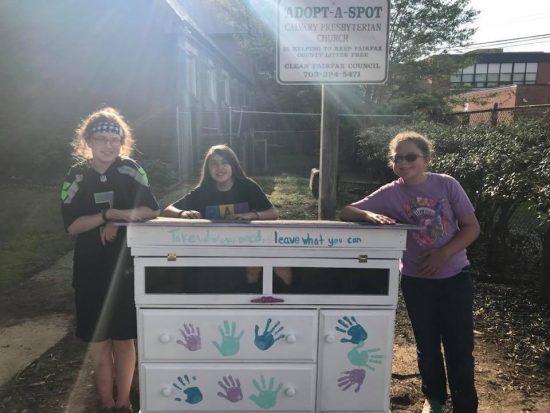 s in your midst.
Invite friends or neighbors who may be left out to join you for Thanksgiving dinner. Ask your children if they know of someone who might want to be adopted for the holidays.
Make a leftover basket and have your kids make cards, and drop it off for either your local fire station or a  neighbor in need.
Bring food, water, or hygiene kits for the "Little Free Pantry" at Calvary.
Talk as a family how to make the most of our "Pigs and Chickens" fundraiser through the Presbyterian Mission Agency.
Click here for more ways to grow faith at home.