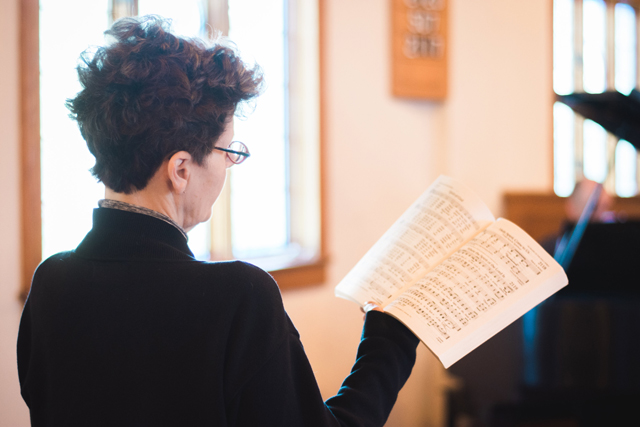 08 Jan

Calvary's Choir Director: Linda Teasley

When did you come to Calvary?

I came to Calvary via David Maley. We took classes at Shenandoah Univ. together and often commuted together. We both became music therapists.

What do you love about Calvary?

I love Calvary's diversity and inclusion of people from many countries. I especially enjoy what this diversity brings to the music program.

Dr. Linda Teasley, performer, teacher and most recently a board-certified music therapist, has led an interesting and varied musical life. After receiving an undergraduate degree in music education, Linda completed a Master of Music in performance degree at the University of North Carolina at Chapel Hill. Linda joined the United States Navy Band Sea Chanters chorus, the official chorus of the U.S. Navy Band in Washington, DC, where she served for 20 years and retired as a Chief Musician. During her time in the Sea Chanters, Linda completed the Doctor of Musical Arts degree at the University of Maryland in College Park, MD. Linda has taught voice extensively in the DC area including Georgetown University, Northern Virginia Community College and at several community music schools. She has been involved in church music programs for over 20 years either as a soprano soloist, cantor and choir director.

What's your favorite food?  Brie, a good bread, wine & salad

Toilet paper: over or under?   I have never thought about this.