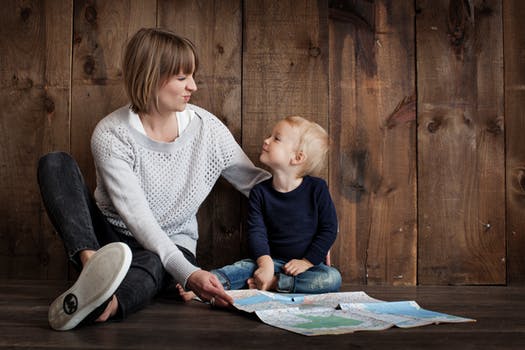 Experts in the field of faith development have narrowed down four key practices that help to form the faith of our children. The first "key" is called Caring Conversations. Conversations (done right)  between parents and children create a supportive relationship that encourages kids to share their hearts and ask hard questions. Parents who practice the art of supportive listening while their children are young report back that their kids were more likely to seek them out and share their "highs and lows" once they got to high school.  
The holidays provide so many opportunities to talk with your children. Family dinners, car rides, and even meal prep can draw families together if we focus on being truly present instead of just getting to the next event on our list.  Nothing is more contagious than a calm, open demeanor combined with cookies to get kids talking.
Practicing the "keys" with children around the holidays permanently link the practice WITH the holiday. Children will remember talking with mom and dad near the Christmas tree. They will remember taking cookies to neighbors and reading the Christmas story. By taking the time to really listen to one another, you will have assigned meaning to these practices that will forever bind them together and provide an anchor for years to come.
The practice of supportive listening and "Caring Conversations" does not have to be complicated.  It can be a simple as weaving some of the simple questions below into your family routines. They can be discussed in the car, or on the way to church. The point is to "practice" practicing your faith. Click here for more ideas on growing faith at home.
Discuss the following as a family (or even one:one).
What were the major events that took place in your life this year?
What are your best memories?
Did anyone experience hard times? If so, what did you learn or how did you grow?
In what ways did you experience God's love and care?