26 Jul

BIBLE: FACT OR FICTION? Part 2

In my last post I discussed using ancient texts, particularly the Dead Sea Scrolls, familiar to most Christians, as a means of "testing" the accuracy of the Bible.

There are dozens of other ancient texts, virtually unknown even among Christians that directly relate to the Old Testament and help confirm its authenticity.

One such text is the Cyrus Cylinder, unearthed during an archaeological dig in Babylon (modern day Iraq) in 1879. The barrel-shaped clay cylinder, inscribed in cuneiform, records decrees made by King Cyrus. King Cyrus and his armies conquered Babylon in 539 B.C. but he is chronicled in Isaiah Chapter 45 as being anointed by God to carry out His divine purpose.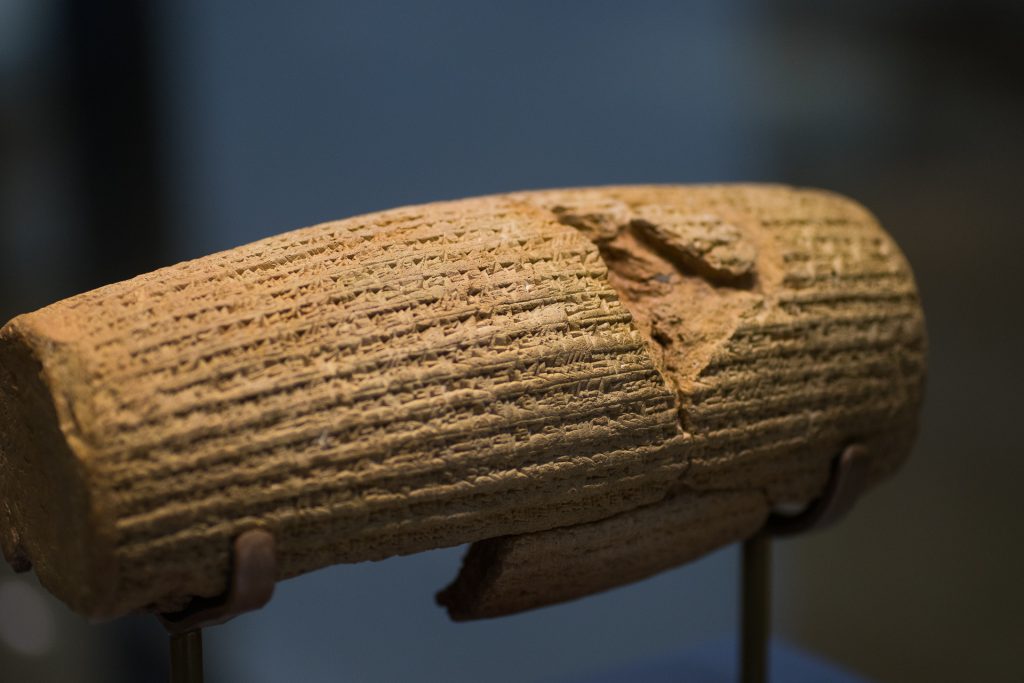 His decrees, recorded both on the cylinder and in the Bible, lead to King Cyrus being viewed as an early leader in human rights. Among them are his peaceful rule; freeing slaves; and rebuilding temples, including in Jerusalem, allowing the Jews to return from exile to practice their own religion.
Another well documented ancient text is Sennacherib's Prism, also known as the Taylor Prism. On display in the British Museum since 1855 (yes, more than 150 years!), it details the siege of Jerusalem in 701 B.C. when Hezekiah was taken prisoner. You can read about this in the Book of Kings: "In the fourteenth year of King Hezekiah, King Sennacherib of Assyria came up against all the fortified cities of Judah and captured them."
These are just two of the many ancient texts that we can read to get a much fuller understanding that the Bible is not just a bunch of myths or allegories, but rather the inspired word of God.
Your Sister in Christ,
Shelly Good-Cook