20 Jul

Pastor Transition Update

Members of the Session are actively working on the Pastoral Transition and wanted to give you an update on how the progression works as there have been changes since the last time Calvary Presbyterian went through the process. Outlined in the infographic below are the general steps that will be taken.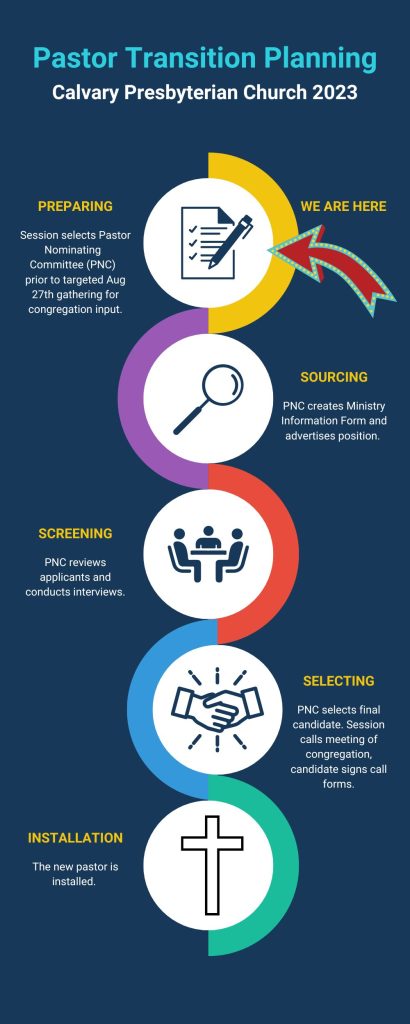 Start thinking about the qualities and characteristics you want to see in our next pastor and be ready to give your input at the August 27th gathering (target date) for congregational input. Your comments will be used by the Pastor Nominating Committee (PNC) to create the Ministry Information Form (MIF) which is used for advertising our open position. The members of the PNC will be announced in the near future. In the meantime, if you have any questions or comments, please reach out to a member of the session.
During this transitional time, we will continue to fill our pulpit each Sunday with "Pulpit Supply" pastors. We thank Charles Frempong for managing this challenging task.
The process outlined above is recommended by our Presbytery, as opposed to "interim pastors", in an effort to streamline the transition process.
Your Sister in Christ,
Shelly Good-Cook