New Worship Series  for Summer and Fall 2018
Richard Foster writes that "The recurring message of God in the Bible is: "I am with you – will you be with Me?" Every story in the Bible, no matter its twists and turns, whether the human characters are trustworthy or untrustworthy, whether the story is sad or happy, is built on this call to relationship." In July we begin a new worship series called"Encountering Jesus in the Gospel of John." We hope you will join us for worship on July 8th as we kick-off the series. We also invite you to stay for Sermon Talk Back after coffee hour. Worship times and details here.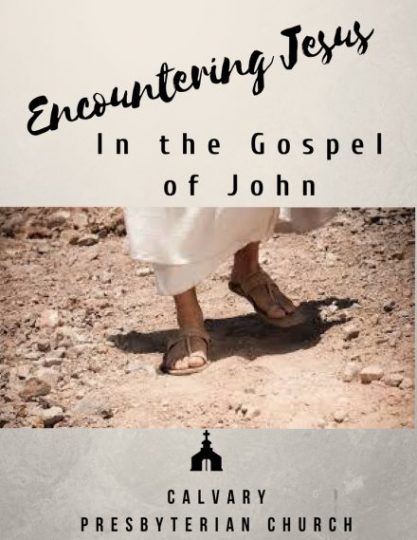 July 8   Words Matter John 1:1
July 15  What Are You Looking For? John 1:35-42
July 22  How Can These Things Be? John 3:1-17
July 29  Do You Want to Be Made Well? John 5:1-18
August 5  Jesus' Big Fat Jewish Wedding John 2:1-12
August 12  What Are You Hungry For? John 6:1-21
August 19  The Ultimate Soul Food John 6:24-35
August 26  Tracking the Sheep John 10:1-18
September 2  Jesus' Travel Plans John 14:1-14
September 9  Dead Like Me John 11:1-41
September 16  The S Factor John 16:4b-15,
September 23  Organ Dedication Service
What Does It Mean to Be a Branch? John 15:1-8
September 30  Guest Preacher
For those who are traveling or unable to attend worship, we post the sermons on line each week.