03 Nov

From the Pastor's Desk

Dear Friends,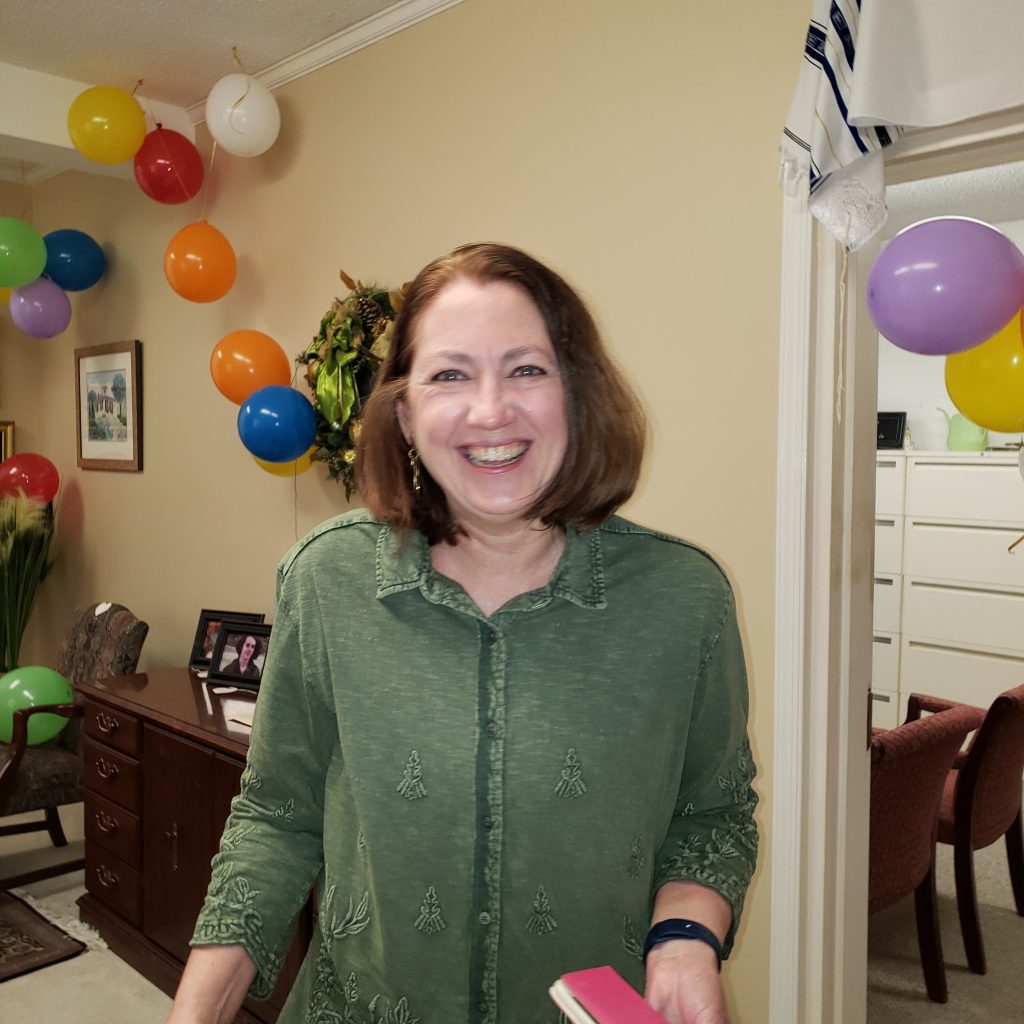 First, thank you, thank you for the warm and gracious welcome back. What an unexpected blessing to walk into my office Monday morning and discover it bursting with balloons, hearts, notes and cards covering my desk, hanging from the ceiling, and draped over everything that wasn't moving. I am told that Elder Glenn Fahrig was the mastermind behind this "office turned balloon pit" plan, but that it took the whole village, young and old, to execute it. I am deeply moved by your lovely expressions of affection and by the gift of your energy and creativity to pull off such a superb surprise. And Glenn, if your day job doesn't pan out, it seems you have a future as a party planner—with an entire church community to assist!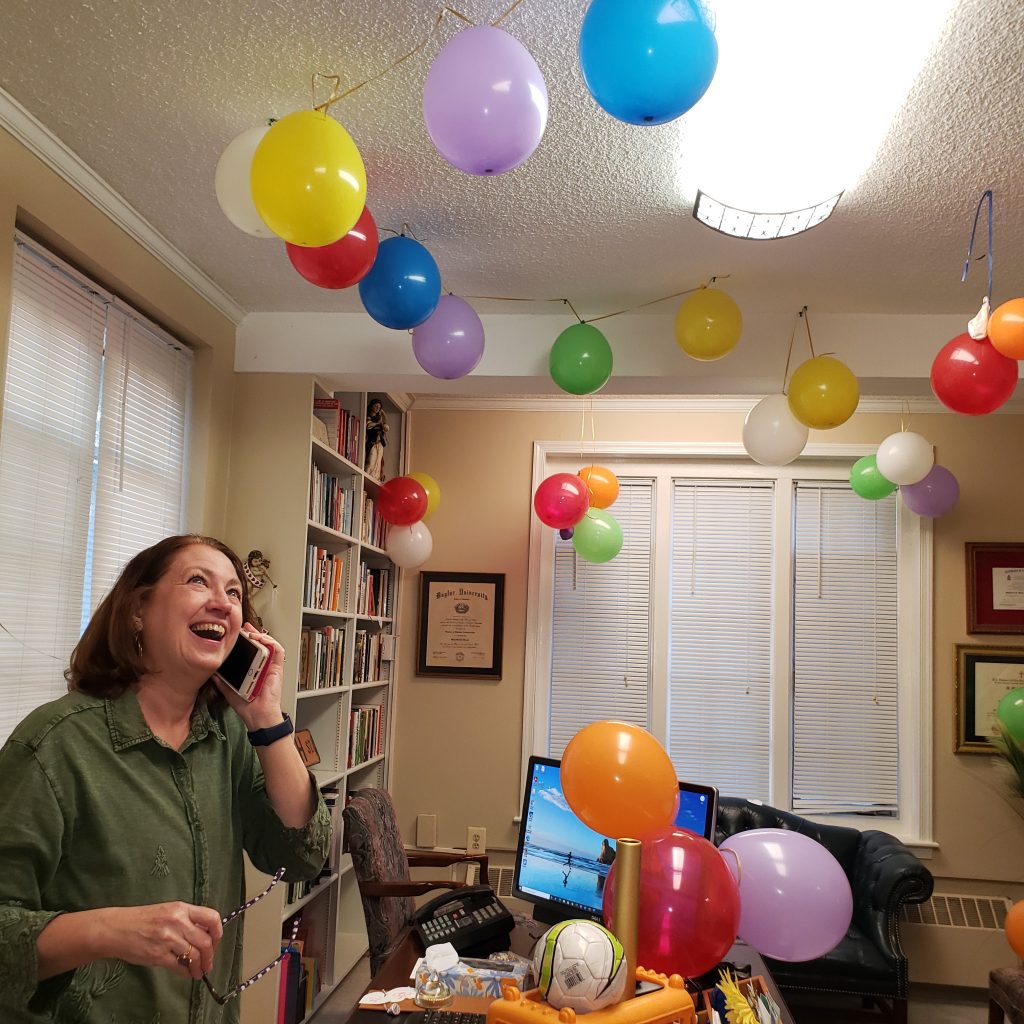 Second, thank you, thank you for the gift of the sabbatical. While there is much to unpack in the coming weeks about what we learned over the past three months, I want to briefly tell you that the time I had with family was everything I had hoped for and more—restful, restorative, renewing. All told, I had a month with Mom in Arkansas and a month with Emily, AB, and David spread between Denver, Hawaii, and Fairfax. Some of our experiences were "high-octane," like exploring the island of Oahu together. Some were completely unforeseen—like making an unexpected trip to Arkansas for Mom's cataract surgery. One of our experiences was a sober one, commemorating the 20th anniversary of 9/11 at Red Rocks Amphitheatre outside Denver. Each year, AB and his medic/firefighter partner, Brian, are joined by family, friends, and other first responders to walk 10 laps of the stairs at Red Rocks to honor those who entered the Twin Towers in 2001. As they do each year, AB and Brian walked in full firefighting gear with the audio of the emergency calls of that fateful day playing on their radio. At 6400 feet above sea level and 150 steps straight up, it was a workout for both body and soul, as I remembered and gave thanks for all those whose lives were lost and for all of us who were forever altered by what took place that day.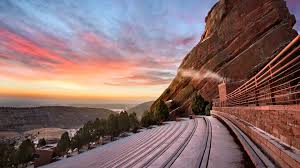 Most of our time was spent in much less dramatic pursuits—lots of cooking and gardening, pulling up rotten carpet with Emily and helping AB lay new flooring, hikes with Murphy, working jigsaw puzzles, re-painting my basement, celebrating birthdays (Mom, David and me), tea on the porch, daily walks. What I appreciated was how unhurried our time together was and the fact that I wasn't constantly thinking about the "next thing": next meeting, next sermon, next responsibility, next week's schedule. I embraced a slower rhythm which allowed me to be more fully present and to listen more deeply to the day, the people, the events, the Spirit that were right in front of me. It was a gift. Pure gift. And I am profoundly grateful.
However, last week I knew that "the fullness of time" had come, and it was time to return to work, to our community, to responsibility and leadership, to the joys of reconnection and the challenge of problems needing to be solved. I am looking forward to catching up with you, to hearing you reflect on the sabbatical time, to learn what "aha's" you had, and to discern together the path ahead as we continue to navigate our way through what I hope are the waning weeks of this pandemic.
The risk of trying to thank individual people is that inevitably I will leave someone out, especially since I haven't been here to know exactly who has done what. But, I cannot fail to thank the many people who stepped up, filled in, banded together, covered holes, and "went above and beyond" to make the sabbatical possible. Jane, Judy and Barbara—thank you for Holding. Down. The. Fort. From writing liturgy to proof-reading the e-letter and bulletins, to triaging phone calls, to delivering children's sermons, to keeping the communication intact and the building standing—you have handled every emergency, every potential disaster, every unexpected need and it has all looked seamless. Wow. I am in your debt.
Glenn, we are blessed out of our socks that you are our Congregational Care elder. Thank you for stepping fully into the mantel and for taking the charge to keep us connected and cared for seriously, but doing it with warmth, humor, and grace. Steve Hoffman, thank you for your faithfulness week by week and your willingness to help out at a moment's notice with any task large or small. You are indeed a blessing.
John Kerr and Session, thank you for working together and making the necessary decisions to keep the mission and ministry of the church humming along. Gene, thank you for moderating and for being a "first line of defense" in so many areas. I've heard nothing but rave reviews from last week's service and sermon—thank you for sharing your many and varied gifts with this congregation.
Jenny, Kate, and now Hannah—thank you for your faithfulness to teach and care for our children. It is no small treasure we place in your hands, and it is no small treasure that we know you love and care for them, nurture and teach them out of your abiding faith. You are my Dream Team.
The truth is that every person who is part of our community contributed something significant to our experience of the past three months. Attending worship, making a phone call, serving as liturgist, reaching out to lend a hand or meet a need, praying for one another, running technology, preparing communion, giving generously—we have been, as we always are, in this together as a family. God has been faithful to us, and you have been faithful to God and one another. Well done, Church!
Yours for the Kingdom,
Michelle