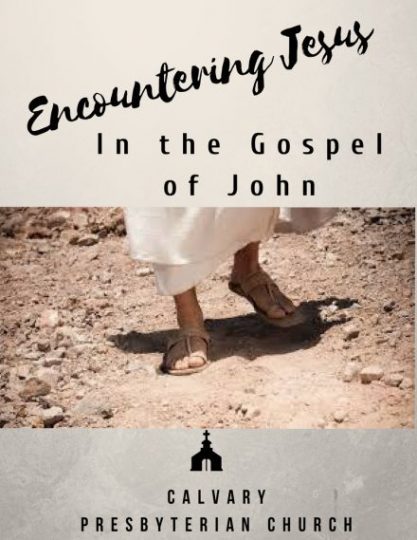 25 Sep

Lessons from the Vineyard
Lessons from the Vineyard
John 15:1-8
September 23, 2018
M. Michelle Fincher
Calvary Presbyterian Church
When it comes to wine, even most novices know that the French have a long history of vintage winemaking and have provided the names for some of the world's best-known varieties of vino. Champagne, Bordeaux, Chardonnay and Burgundy, just to name a few, are all regions that give name to certain types of French wine. In order to be authentic, a bottle of wine bearing that name must have originated in that region. The stuff that baseball players spray on each other after winning the World Series, for example, might be called champagne, but if it comes from anywhere other than a specific region in France, it's just "sparkling wine." Tradition rules in French wine-making.
More adventurous winemakers, interested in new grapes, new blends and new methods have found places like Napa, California to be more open to experimentation than the highly regulated regions of France. But no matter whether winemaking takes place in the Old World or the New, one foundational principle is that great wine is always a reflection of a particular vineyard. In other words, if you want to pick a fine wine, you have to know the source.
Jesus obviously knew a little about wine himself, since we often see him at parties in the gospels. And, he knew exactly what kind of wine would make an impression on the guests at a certain wedding feast in Cana. So it shouldn't come as a big surprise that he uses the metaphor of a vineyard to describe his relationship with his disciples. Jesus knew that the best way to tell what kind of product you were getting would be to look at the label and see where in the world it had come from. In this case, the source isn't a place but a person—Jesus himself.
Jesus begins by saying that he is the "true vine," the source of growth and fruit-bearing, in a vineyard that is tended by the "Father." God, according to Jesus, is the winemaker who is responsible for the vineyard and assures its quality.
But while the vine is the source of the vineyard's good fruit, there is a vital link that is needed between the two. The "branches" are thus the focus of Jesus' teaching in John 15. "I am the vine," says Jesus. "You are the branches." Notice that the disciples aren't the "fruit," the end product, but the conduit for the vine's nourishment. The quality of the fruit thus depends on the branches' connectedness to the vine itself. What Jesus is describing is the necessary interrelationship between himself and his followers—a relationship characterized by mutuality and indwelling and that results in what winemakers call "grands crus", or great growth for the well-being of the entire world.
If you look closely at a grapevine, one of the first things you'll notice about its branches is that it is very difficult to tell them apart individually. All the branches twist and curl around one another to the point that you can't tell where one stops and another starts. Jesus' use of branch imagery is a way of saying that it's not the achievement of an individual branch or its status that matters. The quality of branches and fruit depends solely on the quality of their connection to the vine. When it comes to discipleship, each branch or individual gives up his or her desire for individual achievement in order to become one of many encircling branches—a community that is rooted in and nurtured by Christ and that points to his reputation and quality, not their own.
With that in mind, there are a couple of lessons that we branches need to remember in order to stay effectively and fruitfully connected to Jesus. First, branches are fruit-bearing, not fruit-making. "Just as the branch cannot bear fruit unless it abides in the vine, neither can you unless you abide in me…those who abide in me and I in them bear much fruit, because apart from me you can do nothing." These words of Jesus are familiar, but so are the words of workaholism, accomplishment and success that can lure followers of Jesus into thinking that we can be fruitful as a result of our own efforts. When a branch gets the idea that it can make fruit, make wine, of its own, it dries up, withers and is no longer useful. The mission of a branch isn't to look good or to call attention to itself, but to give glory to God, the one whose name is on the label.
In addition to being fruit-bearing, rather than fruit-making, branches need to remember that the "fruit" that we are to bear, like the grapes of a fine winery, is full of many textures and flavors: love, joy, peace, patience, kindness, generosity, faithfulness, gentleness, and self-control are a few of the flavors of fruit we bear, as Paul enumerates them in his letter to the Galatians. As branches who stay connected to and abide in God's Spirit, we become conduits for these graces of God. That means that God's grace and love always come to us on their way to someone else, someone who will be able to "taste and see that the Lord is good" because we have been faithful, fruitful branches.
Today's celebration is, obviously, a thanksgiving for the new hybrid pipe organ, an organ we trust will be a blessing to our congregation and our community for the next 40 years, just as the old organ blessed us for 40 years. But, today is so much more than that. Today is really a celebration of 70 years of God's faithful tending of this vineyard: God at work in the ordinary people who have gathered in this space week after week for worship. God present in times of joy and grief. God calling and speaking and wooing and confronting. God sending people to serve meals to shut-ins and the poor, to tutor at-risk children, to sit and pray at the bedsides of those who were ill or dying, to teach adults and children what it means to follow Jesus in the ways of his kingdom. God has been busy in this vineyard, and the fact that we could wear out one organ and need another one is testimony to how invested God is in seeing that we're not cheap wine; we're the good stuff.
Today is also a celebration of this vineyard's thousands of intertwined branches who through the years have loved the Lord and loved each another and loved their neighbors. For seven decades, Calvary's branches have remained faithful by staying connected to the vine so that they could share the grace and love of God. In community, they set aside individual pursuits and aims in order to serve, to care, to nurture, to teach, to disciple, to support and encourage others. Because they understood that they were to be conduits for the love of Christ, their lives bore fruit, fruit that lasts, fruit that has an impact, that changes lives.
One thing I love about this imagery of vines and branches and fruit is that Jesus is not interested in producing just any old bottle of wine. Jesus wants not just fruit, but excellent, world-class fruit. God doesn't tend his vineyards so they can just "get by." God tends his vineyards so that they can thrive and bless the world with the superb wine that is produced from their fruit. This means that God shares a concern that winemakers commonly encounter: it's called "canopy management." It turns out that grapevines have a bent towards runaway growth. Left to themselves, vines will sprawl out all over the place, producing huge canopies of shoots, leaves and branches. That might sound great, like that's exactly what you want to happen, but if the canopy is not controlled, a runaway vine won't actually yield much fruit or high-quality grapes. A vine with a huge canopy may look good, but it isn't doing any good.
The remedy for runaway vines is pruning. As branches, we're not big fans of pruning, either individually or collectively. Pruning hurts. It's painful. But it is necessary, both in our lives and sometimes to our church, because what's important is not whether we're growing but what we're growing. Are we pursuing activity or are we pursuing transformation? What kind of fruit are we bearing? A sour grape is fruit, but it's still sour, and the wine it makes won't be worth drinking.
Today we celebrate the fact that we have been richly blessed, inheriting a legacy of fine wine. I believe with all my heart that God wants to continue to make a wine of us that entices the senses, satisfies the palate, and supports life in all who taste it. God's ongoing invitation is for us to be part of God's "grands crus," God's great vineyard. To say "yes" to that invitation means we are to stay connected to the True Vine. Jesus is the source of all the fruit that is good in us, and so it is to God and God alone that we give all praise and honor and glory. Amen.