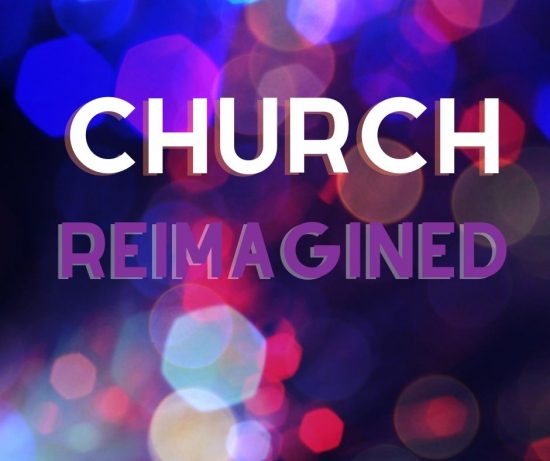 27 Sep

Live Worship Links: Sunday, September 27

Community Reimagined

Luke 15:1-10

September 27, 2020Michelle Fincher

Calvary Presbyterian Church

Please click here to view today's live worship service from YouTube. You will find the Adult Worship Guide here and the Children's Bulletin here.

We hope you will join us for Sermon Talk Back (Zoom Talk Back!) Please email Jenny if you need the Zoom links.

In his autobiography Benjamin Franklin recounted an event that happened in 1756.  To defend the fledgling Pennsylvania colony against attack, Franklin led a group of volunteer militia into the Blue Mountains to build a fort.  A chaplain, described by Franklin as "a zealous Presbyterian," accompanied the men on their mission.  Once the outer defensive wall had been constructed and the company was established inside it, the chaplain complained to their esteemed leader that few of the men were showing up for his worship services.  Franklin, ever the pragmatist, solved the problem by putting the chaplain in charge of the daily ration of rum.  He told the preacher, "It is, perhaps, below the dignity of your profession to act as steward of the rum, but if you were only to distribute it out after prayers, you would have [the men] all about you."

The chaplain accepted the rum duty, and Franklin wrote that thereafter, "never were prayers more generally and more punctually attended."  That solved the attendance problem, but we might wonder just how much good those prayers did the soldiers under the circumstances.

Such a story invites us to consider why we choose to be part of a church which is a valid and indeed, a vital question to ask as we continue our series called Church Reimagined.  One of the reasons for many people is that scripture has a lot to say to encourage us to worship God.  Perhaps the most straightforward one is the fourth of the Ten Commandments God gave to Moses: "Remember the sabbath day and keep it holy."  Sabbath-keeping isn't only about corporate worship, but that was certainly understood to be part of it for the Hebrew people.

2 Kings records God saying, "You shall not worship other gods or bow yourselves to them or serve them or sacrifice to them, but you shall worship the Lord, who brought you out of the land of Egypt with great power and with an outstretched arm; you shall bow yourselves to him, and to him you shall sacrifice" (17:35-36).  Similar language is used numerous times throughout the OT.

 In the New Testament, the gospels give us frequent examples of Jesus' pattern of going to the synagogue for worship on the Sabbath day (Luke 4:16) and Paul had a similar habit (Acts 17:2).  

Some of the first members of the early church apparently worshiped daily.  Acts 2 reports, "Day by day, they spent much time together in the temple praising God…"  The closest reference to a command to attend Christian worship comes from the writer of the book of Hebrews, who says, "And let us consider how to provoke one another to love and good deeds, not neglecting to meet together, as is the habit of some, but encouraging one another…" (10:24-25).

Taken together, these texts give us a biblical basis for being part of a church.  God, in creating us to be creatures who thrive in community, knows that we need one another if we are to live as faithful, Spirit-filled followers of Jesus.  Faith is not something we can do in isolation.  It requires community.  But, the problem, of course, is that community can be hard.  And inconvenient.  And time-consuming.   And messy.  It can ask us to set aside our own needs and desires to think about someone else's.  It often requires us to look more deeply and honestly at ourselves than we are comfortable doing, and to deal with what we find there.  Community can even ask us to, dare I say it?  To change.  

Which is why it's so tempting to peddle and to believe a "Jesus and me" version of the gospel.  It's enticing to imagine that all I need is Jesus, and I can be with Jesus anywhere—on the golf course or at the beach or catching up on my sleep.  I don't have to be in community with God's saints to be good with Jesus, or so we might imagine.  But is that really the kind of church Jesus reimagines for us?

Jesus tells a story that we don't usually think about in terms of belonging to a church family, but I want to invite you to hear it from this perspective today.  The parable is a familiar one.  A shepherd has 100 sheep, but when one wanders off, he leaves the 99 safe sheep to search for the lost one until he finds it.  And when he does, he brings it back to the flock and then, in his joy, asks his friends and neighbors to celebrate with him.

According to Luke, Jesus tells this parable in response to some religious leaders who are grumbling because Jesus is welcoming known sinners to listen to him.  Even more scandalous, he sometimes eats with them.  So, in the parable, the shepherd is to be understood as a stand-in for Jesus.  And when one of his sheep wanders off, he goes looking for it and brings it back to the fold.

While finding the sheep is of benefit and great joy to the shepherd, what we often miss is that it is of even more benefit to the sheep.  Had that lost sheep stayed lost, its most likely outcome would have been to become a mutton-chop for some hungry wolf or lion's dinner.  Instead, the sheep is returned to the place where it has the best chance of growing, being cared for, and staying safe.

Just as the shepherd represents Jesus in the parable, the wayward sheep is representative of sinners.  It's important to note that the shepherd does nothing for the sheep beyond bringing it back to the flock.  That, in and of itself, qualifies as "repentance."  Of course, the sheep is only an animal, so the shepherd cannot seek a commitment from the ovine creature that from now on it will obey the shepherd and not wander off again.  But there are applications for the human sinner, and perhaps none is more important than this:  although we can enumerate benefits to our faith that come from being in community, the main reason for choosing to be part of a church isn't for the benefits but because it's where God wants us to be.  Yes, shepherds do go out after strays, but most of the work shepherds do with sheep is while they are all together in the flock.  Church, as Jesus reimagines it, is a nurturing place where God can work with us and sometimes on us.

Most people want to be better people.  One good reason to be part of a faith community is that it puts us in the company of other people who also see the gaps that exist between our profession of faith and our practice of faith and care enough to want to narrow that gap.  Within the church family we find people who are also "working out their faith in fear and trembling"; figuring out what it means to live as God's people; making some mistakes, to be sure, before repenting and trying again.

It is good for our souls to be among people who are striving to be faithful disciples of Christ because that encourages our own life of faith.  It is important that we see others who accept responsibilities within the community—sometimes thankless and difficult responsibilities—which prompts us to take on our share of the responsibilities that come with family life, to share our gifts and skills for the good of the whole.

It is good for our souls to rub shoulders and share experiences with people who quietly go about their business during the week, seeking to be faithful disciples as they parent or work, govern or shop, care for their elders or maintain their homes, whatever their duties are and wherever it takes them.

It feeds our souls to have traveling companions who respond with unwarranted kindness and compassion to others who unexpectedly cross their path.  We need the example and the reminder of what Christian love in action looks and acts like.

It is good for our souls to have examples around us of people who work at being faithful at the small things as much as they work at being faithful in the big ones.  As we know so well, storms and difficulties are going to come, and at some point or other, we will need the encouragement and inspiration that comes from being part of a faithful community.

As Jesus knew so well, sometimes a story can convey the truth more powerfully than anything else.  There was a longtime church member who for decades had always attended regularly but then suddenly stopped coming.  After a few weeks, the pastor decided he'd better make a visit.  He went to the man's home and found him alone, sitting in front of a blazing fire.  The parishioner invited the pastor in and directed him to a comfortable chair near the fire.

After an initial greeting, the two sat in silence, watching the roaring fire dance over the logs.  Then the pastor took the fire tongs and picked up a brightly burning ember, which he then placed to one side of the hearth by itself.  That lone ember's flame began to flicker and eventually died.  Soon it was a cold, gray coal, with no life or warmth whatsoever.

Then the pastor picked up the coal with the tongs and returned it to the middle of the fire.  Within seconds, it began to glow, with light and warmth, ignited by the flames around it.

As the pastor rose to leave, the parishioner said, "Thank you for the sermon, Pastor.  I'll be back in worship next Sunday."

Right now, conversations are happening all over the country, including among my own clergy colleagues, wondering how churches will emerge on the other side of the coronavirus pandemic.  Will people have become so comfortable staying home and listening to worship in their pajamas that the church won't see much of them in the future?  That is certainly possible and for some people, for a variety of reasons, perhaps probable. 

But I also believe many of us cannot wait to return to worshiping with one another.  The physical separation that has been forced upon us by Covid-19 has made plain what we knew, or at least suspected:  that our individual faith is stronger, able to give off more light and warmth, when we are surrounded by a community of kindred believers to encourage and support us.  That is what Jesus imagined for the church initially—that when he physically left, God's very Spirit would empower a group of people as they gathered together, to carry out the mission Jesus was leaving them to do.  

As we continue to reimagine what church might look like in the future and how we might reach out in love to our neighbors, let us hear again Jesus' parable of the lost sheep and remember that it is within the fold that our Great Shepherd works in us so that he can work through us to reach the world.

Thanks be to God.  Amen.