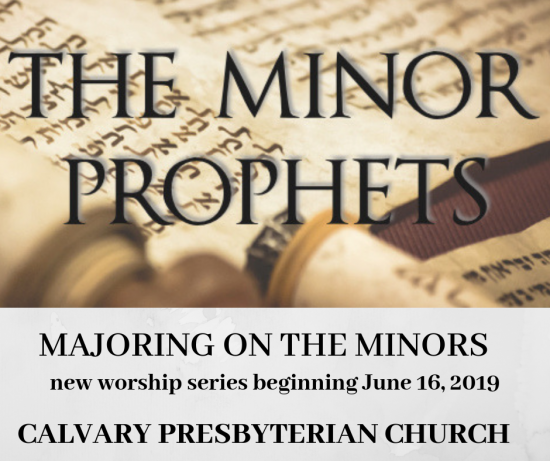 28 May

Majoring on the Minors

New Sermon Series: Coming June 16, 2019.

Embark on a journey with us as we meet Hosea, Haggai, Zephaniah and friends this summer and hear how God speaks into our contemporary lives through these ancient prophets.

Click here for more info about our Worship Services.