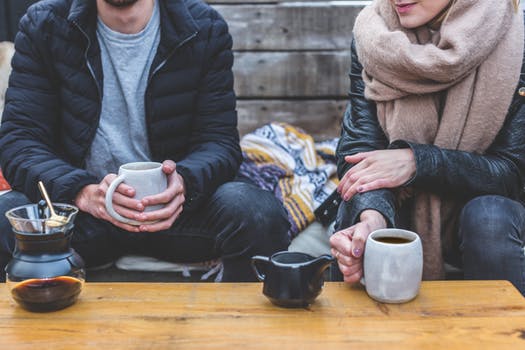 15 Nov

Politics & Relationships

In the aftermath of the midterm elections, I was speaking recently with a member of my extended family.   As with many families, mine is "split." My relatives and I share blood and histories and memories, recipes, holiday meals and inside jokes.  But we do not share identical political viewpoints. This has been true for many decades, and it has never stopped us from genuinely loving and caring for one another.  But in this particular conversation, something was said that caught me off guard because, in my opinion, the comment was both uncalled for and a "cheap shot".

I spent a couple of days reflecting on my internal reaction to this exchange.  I had not responded verbally, choosing instead to change the subject and move on.  But internally I was disturbed. I wondered what else, if anything, I needed to do or say.  Should I revisit the conversation with this person? Let it go? What was it, exactly, that was bothering me?  And why?

Just a day or two after that phone call, I happened to discover a very small, forgotten pamphlet that was tucked away in a "catch-all" drawer in my desk, and it speaks powerfully to my dilemma and the dilemma we all face as we interact with people who hold different world views, whether those differences are around political, cultural, theological or social issues.  Put out many years ago by the Presbyterian Peacemaking Program, the pamphlet addresses how Christians can disagree with one another while still reflecting the love of Christ. It says:

In times of disagreement, we will:
ACT

in a spirit of truth and love;

RESPECT

each other, believing that all desire to be faithful to Jesus Christ;

LEARN

about the various positions on the topic [of disagreement];

RESPOND

after stating what we have heard and asking for any clarifications;

INDICATE

where we agree as well as disagree;

SHARE

our concerns directly with the individuals or group with whom we disagree;

SPEAK

from our personal experiences related to the subject of disagreement;

REFRAIN

from name calling or labeling of others;

FOCUS ON IDEAS

instead of questioning people's motives, intelligence or integrity;

MAINTAIN COMMUNITY

with each other though our discussion may be tense; and

PRAY,

seeking God's grace to listen attentively, speak clearly, and remain open to the vision God holds for us all.
These guidelines can be useful in many kinds of situations with all sorts of people.  They remind us that what is of most importance is maintaining an attitude of humility and love that prioritizes relationships over being right or winning an argument.  Even if we believe a certain position is the right one, if we speak and act without love, compassion or respect, we have brought dishonor to Jesus, not honor. We have exposed ourselves as not understanding what life in God's kingdom is like.  Speaking the truth is an essential part of being a follower of Christ—but how, when and even whether to speak in a particular context is of greater significance still.   The world is watching us, Church, so let us be exemplary in our speech and actions with those with whom we disagree.  
Yours for the Kingdom,
Michelle