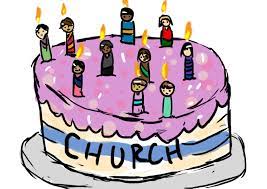 01 May

Worship Links for Sunday, May 2, 2021

Calvary turns 73 years young this Sunday, May 2. Our worship that day will be a celebration of our life together as a community of faith, as we give thanks to God and commemorate the vision and dedication of those who laid the foundation for our church. And, like any good birthday party, cake will be involved, so please join us as we celebrate together!

Our live service will be broadcast from our YouTube channel at 10:00 a.m. and can be accessed here.