26 Aug

Fresh Starts, Homework Folders & Organic Dinners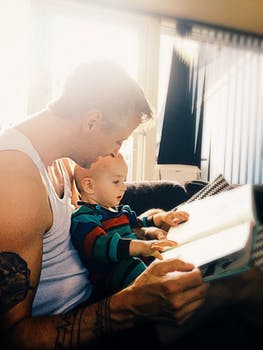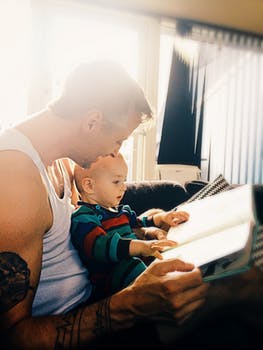 The new year offers an opportunity for a fresh start, and I unabashedly  admit that I love new beginnings. The daughter of two former school teachers, I cannot walk past an aisle of new calendars and blank journals without spending a lot of money stopping.  When my children were little, the new year was the perfect time to re-settle into routines that had fallen away during the summer. I would promise to sign that homework folder every night and offer my family organic dinners by candlelight.
Some years I  vowed to make more realistic resolutions 🙂
All kidding aside (!) – the new year offers a blank slate for parents to reevaluate family routines, even from a faith perspective. You are the experts on your own children: you are the keepers of schedules and secrets and routines. You know when your child needs a dose of grace, an extra hug, a measure of discipline, or all of the above. And that is why we want to equip you to make the most of the time with your children. Many of us grew up in churches with a "leave it to the experts" model of faith development – this grew out of the movement that formed most of the churches we grew up in, where parents went to church and kids to Sunday School, or maybe everyone went to Sunday School and then families worshiped together. And some even went back on Wednesday night! But "faith development" came to be known under those italics…and left to the "experts." This was part of the movement where most of us were baptized into church membership, rather than taught to be followers of Christ. This resulted in the mentality of the church-goer as "consumer" and left all of the faith nurturing to the Pastor and the other experts. I used to think that we would visit God at church…that was where God "lived" – because God wasn't mentioned much from 1pm on Sunday-Saturday evening.
But the realities of today's culture have made two things glaringly obvious to this seasoned parent and nurturer of faith:
Families are rarely able to give the church two hours on Sunday mornings. And we don't want you to have to make a choice – we want that hour to be amazing, which is why Calvary offer multiple ways for families with children to engage in worship: either all-together for the whole hour, with special bulletins and a quiet corner for children, or together for part of the hour before the kids are released to activity time. From a faith perspective, children grow in faith faster and in a more authentic way IF THEY WORSHIP WITH THEIR PARENTS. (MUCH more on that later.)
We need to recognize and affirm that you (as parents and grandparents) know your children best, and we need to equip you to "catch" those moments where faith and life intersect – where you suspect God moving and you know how to name it.  (Much more on THAT later, too!)
Experts in the field of faith development have narrowed down four key practices that if intentionally woven (over time) into the life if your family, will best nurture the faith of your kids (and parents, too.) These include the way in which  you talk and listen with your children (formerly called having "Caring Conversations"). It includes developing a habit of family prayer and Bible reading, serving together as a family, and being intentional about weaving faith into your family's daily routines and celebrations. (But not all four at once! That, plus organic, candle-lit dinners would be too much to take on…)
God's Peace for a great school year, and good luck on those organic, candle-lit dinners.